Make meal times easier with these 35 easy freezer meal recipes! There are freezer meal ideas for breakfast, lunch and dinner with everything from hearty soups to casseroles, pizza, burritos and more!
Stock your freezer with delectable dishes like lasagna, chili, marinated chicken, pastas, pancakes and waffles, then simply thaw and reheat for an instant meal. Freezer meals are perfect for those days when you're just too busy to book!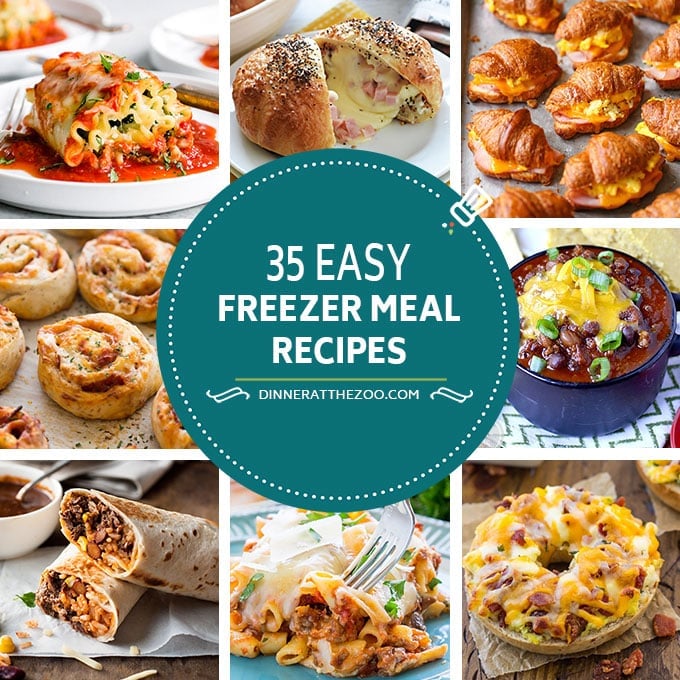 Weekdays can be crazy busy for moms. There are daily errands to run, kids sports activities, appointments to make and about the time you want to sit and relax for a moment you remember – it's dinner time! We love easy freezer meal recipes in our home. Spend a day prepping a week's worth of meals and toss them in the freezer. There are so many different meals that freeze beautifully and taste just as good as when you've cooked them fresh!
It's not just dinner that you can freeze. There are also options for breakfast and lunch freezer meals to make busy days go a little smoother.
Here are 35 easy freezer meal recipes you can do one day a week and not have to worry about, "What's for dinner/breakfast/lunch?" when you are ready to relax!
35 Easy Freezer Meal Recipes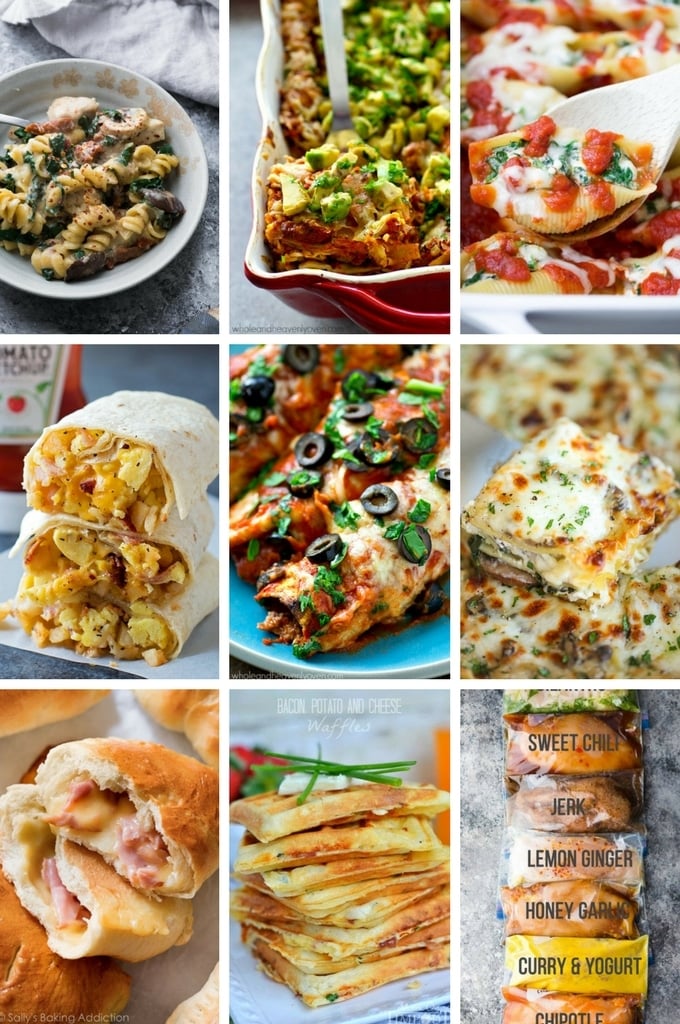 Can I put a frozen casserole in the oven?
Yes you can cook a casserole from frozen. The casserole will require a longer cooking time, typically 30 minutes longer than what the recipe specifies. You can tell if your casserole is heated through by inserting a thermometer into the center of the casserole. The thermometer will register 160 degrees F when it's ready to serve.
How do you freeze homemade soup?
To freeze soup, the first thing you need to do is cool the soup, either in the refrigerator or by immersing the bottom of the soup pot in a container of ice. Then the soup can be packaged into freezer safe containers or resealable bags. If you pour the soup into resealable bags, remove the air, seal the bags and lay them flat in the freezer. To freeze in a container, simply seal the container and place in the freezer.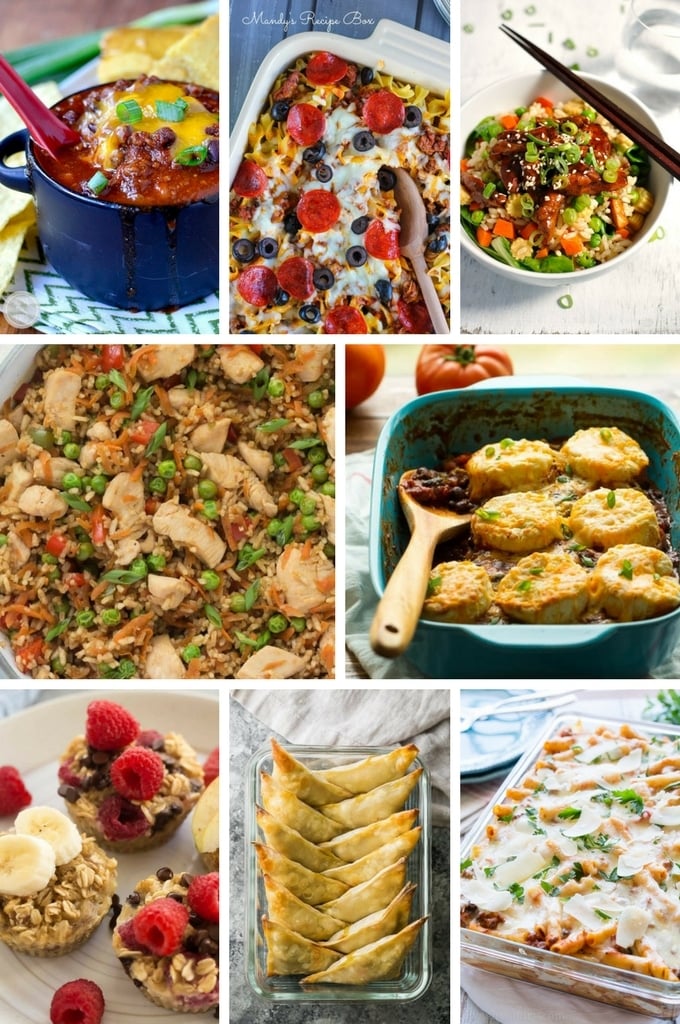 How long can you keep homemade freezer meals?
Generally speaking, most freezer meals will stay fresh for 2-3 months. After that time, you may experience a decline in quality. Be sure to label your freezer meals with the date they were cooked so that you know which ones to use first!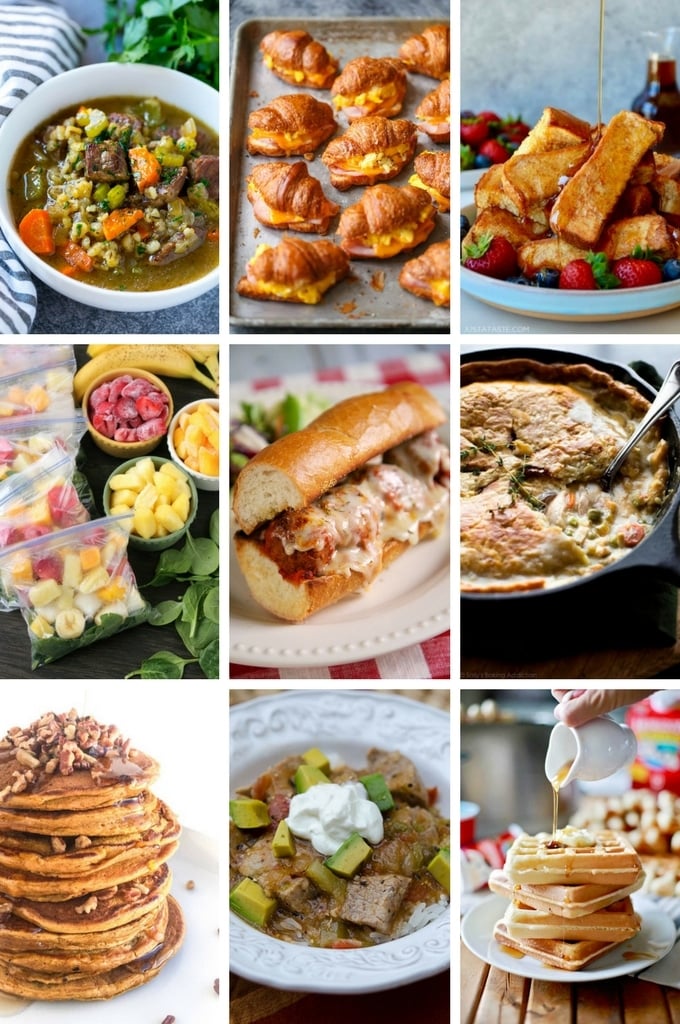 This slow cooker beef and barley soup is a hearty meal that is so simple to make. You can layer the soup ingredients in a resealable bag, then freeze for up to 3 months. When you're ready for soup, thaw the bag in the fridge overnight, place it in a slow cooker with some beef broth and dinner is done!
Slow Cooker Beef and Barley Soup
Serves 6
2 pounds beef stew meat
3 celery stalks sliced
3 carrots peeled and sliced
1 onion chopped
2 teaspoons minced garlic
2 teaspoons dried thyme
1 bay leaf
1 teaspoon salt
1/4 teaspoon black pepper
1/2 cup pearl barley
7 cups beef broth
Instructions
Place the meat, celery, carrots, onion, garlic, thyme, bay leaf, salt, pepper and barley in a freezer safe resealable bag. Freeze for up to 3 months.
Thaw the bag overnight in the refrigerator, then pour the contents of the bag into a slow cooker along with the beef broth. Cook for 6-8 hours on LOW, then serve.
Recipe Notes
Adapted from New Leaf Wellness.