This DIY hair bow holder tutorial will teach you how to create a beautiful custom made hair accessory display for your daughter's room.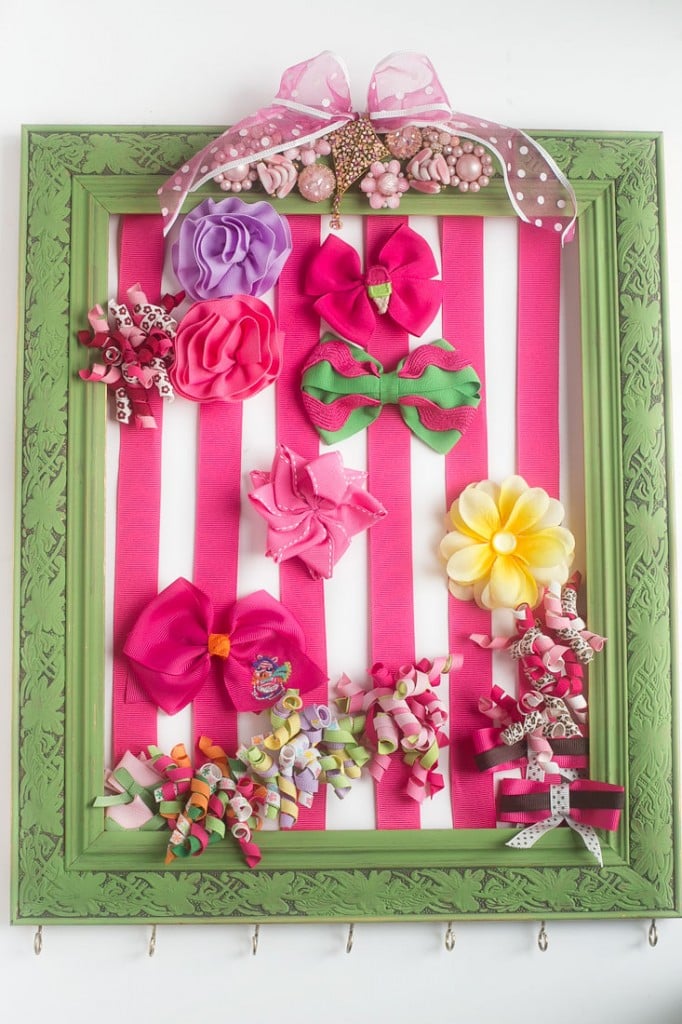 Let's take a break from food for a minute to talk about a fun DIY hair bow holder project to spruce up your little girl's room. My mom is super crafty and made these hair bow holders for my girls when they were born. It's pretty easy to do and she shared her tutorial with me so that I could tell all of you about it.
The first step in the process is to get a picture frame. You can choose whatever size you like and the color doesn't matter because you're going to paint it. Make sure there's a hanger on the back of the frame. Which brings me to my next step – paint the frame!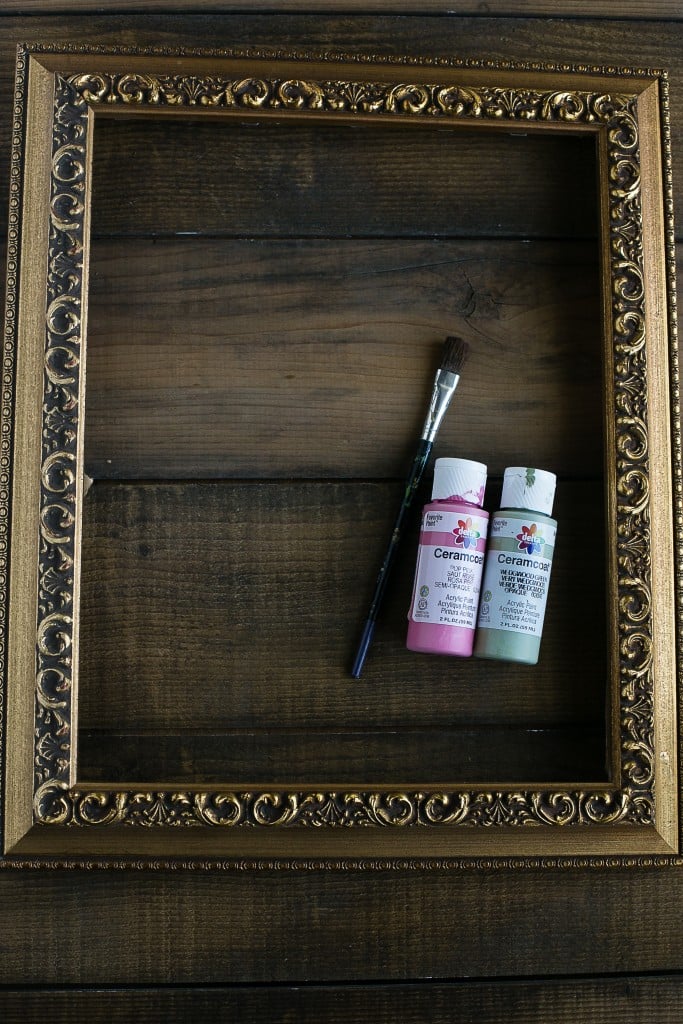 We use these acrylic craft paints that you can find in most craft stores. You're going to want to paint the frame a single color first and then you can add any embellishments with a second color, like you see in the very last picture in this post. The next step is to add the vertical ribbons that hold the bows. A medium width grosgrain ribbon works great for this, pick a color that works for you. Use a staple gun to attach 6 ribbons to the back of the frame, make sure they're evenly spaced.
Once the ribbons are attached you will add the headband hooks at the bottom. These are optional. You can buy small hooks at the hardware store and screw them into the bottom of the frame by hand.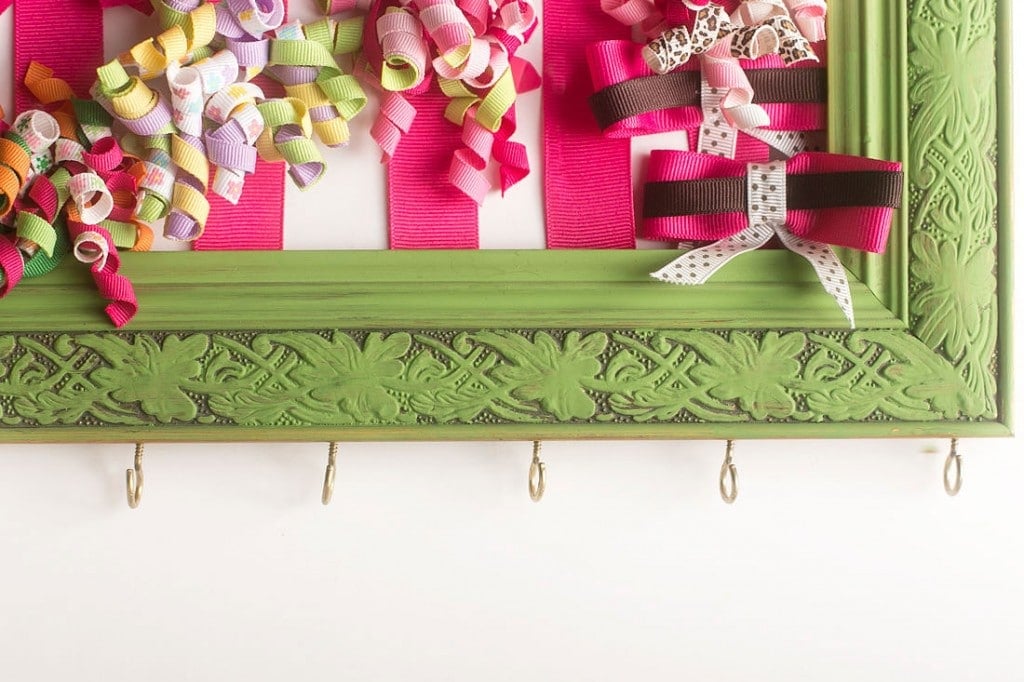 Now it's time to add the decorations to the top of the frame. For this you will need some costume jewelry. You can often find inexpensive costume jewelry at places like garage sales and flea markets. You'll need a larger piece for the center, like a brooch. Earrings work great for the sides so that you can keep things looking symmetrical.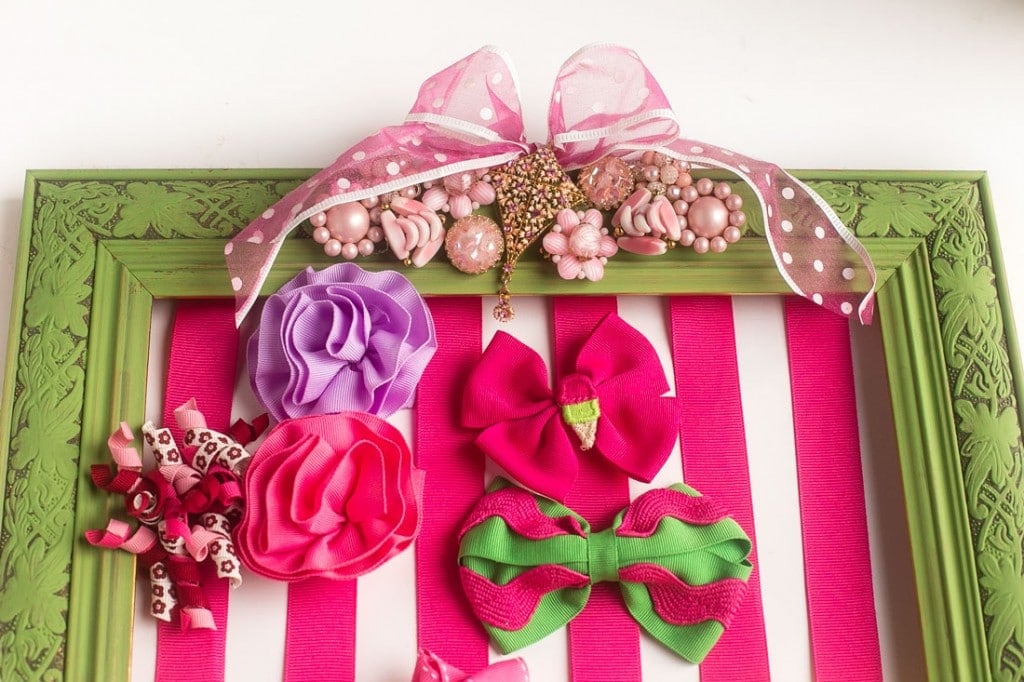 Once you've come up with your jewelry design, use a glue gun to attach the pieces to the frame. Make sure to leave room for a bow on top, which you'll also glue down.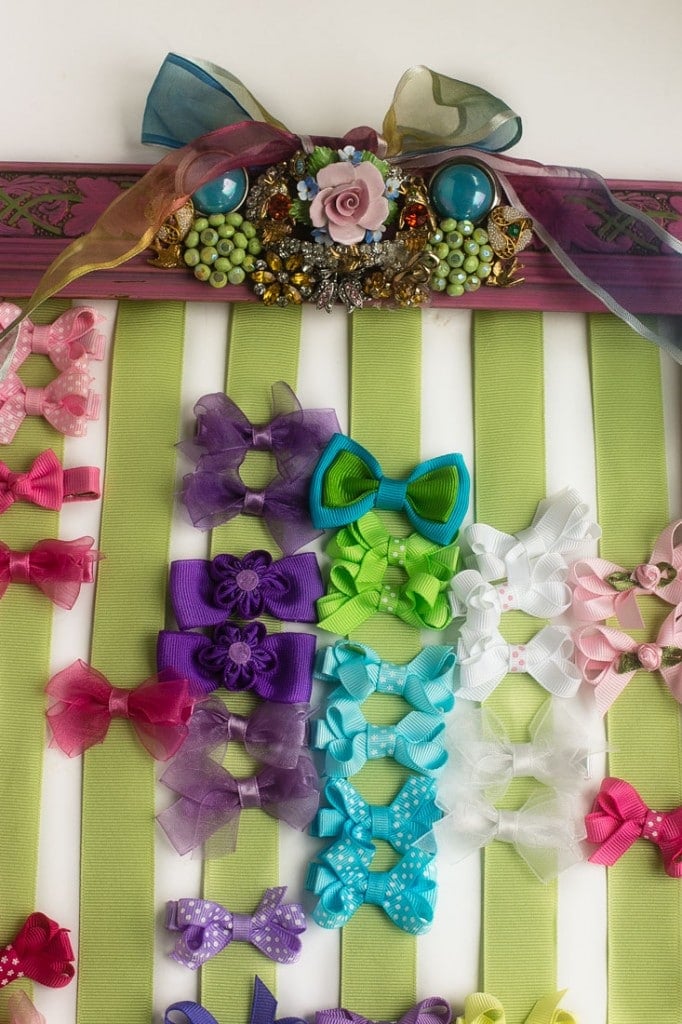 Now you can hang it on the wall and add your bows! The nice thing about making this yourself is that you can choose the colors to coordinate with your daughter's room. They also make great baby shower gifts.