This post is sponsored by Dunkin' Donuts. Thank you for supporting the brands that make Dinner at the Zoo possible!
I recently visited Dunkin' Donuts to check out their new fall menu. I'm totally in love with their caramel apple croissant donut; you can enter to win a chance to try this amazing donut, along with the rest of the Dunkin' Donuts fall flavors!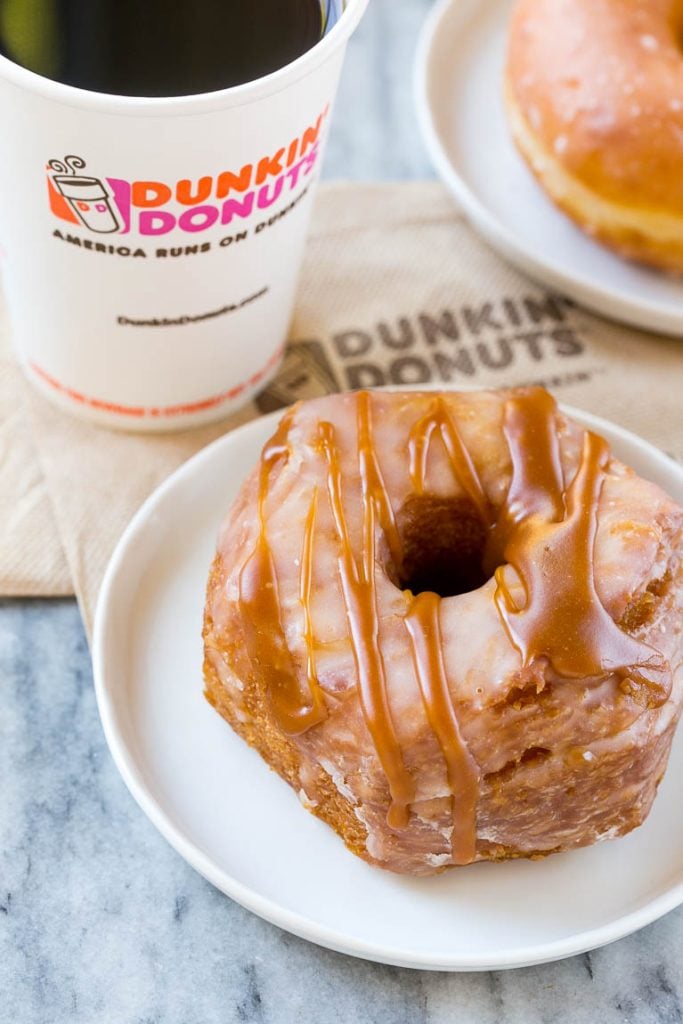 Fall is my favorite season – I love the changing leaves, the cooler weather, the pumpkins, and of course the awesome fall holidays. But I have to say, my absolute favorite part of fall may be the food! I'm all about anything apple or pumpkin flavored these days! I stopped into my local Dunkin' Donuts restaurant over the weekend and discovered that they are embracing all things fall with a fun (and delicious) seasonal menu. I picked up a selection of items for my family to sample, including the most fun and flavorful Caramel Apple Croissant Donut.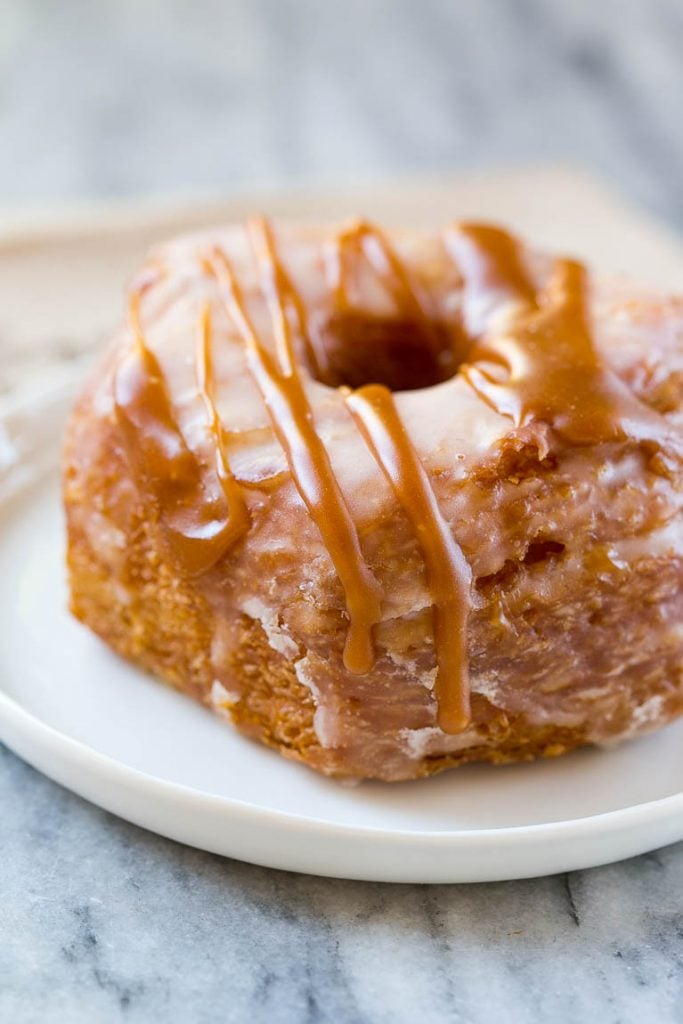 This croissant donut is coated with a sweet glaze and caramel icing – just look at all those layers of dough! When you bite into this donut you find apple filling, the perfect complement to the caramel icing. Caramel and apple were just made to go together!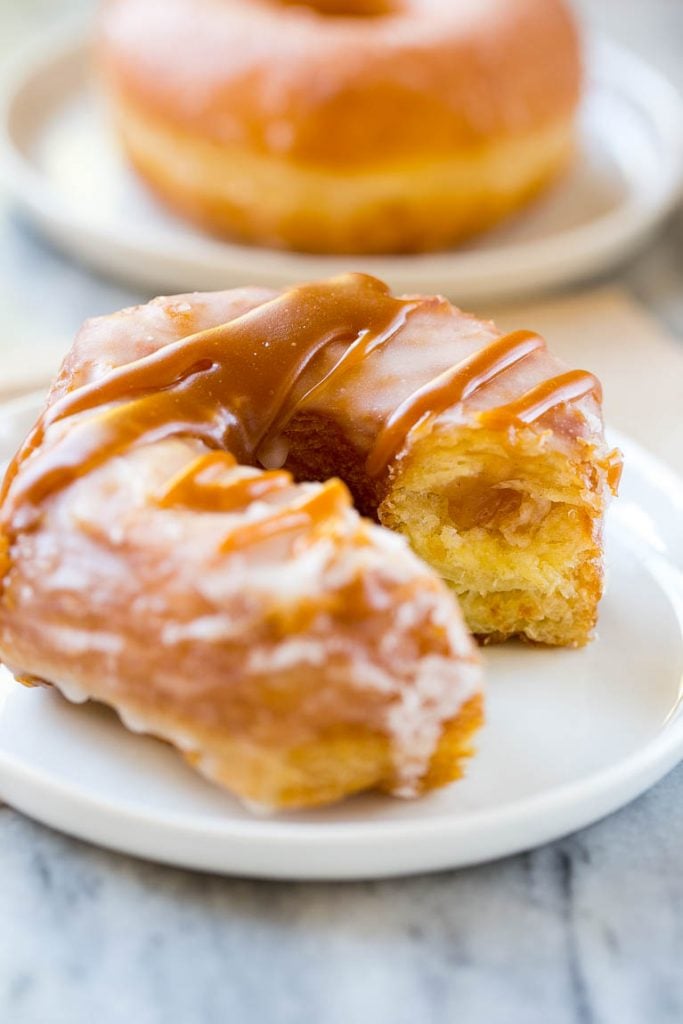 While I was at Dunkin' Donuts, I couldn't resist trying some of the items on the pumpkin menu. They've got pumpkin donuts and pumpkin muffins, as well as pumpkin flavored coffee, lattes and macchiatos. You can even buy Dunkin' Donuts Pumpkin flavored K-Cup® pods and Dunkin' Donuts Pumpkin flavored coffee to brew at home; these products are at participating restaurants and on the Dunkin' Donuts website.
The pumpkin muffin is perfectly spiced and topped with icing and streusel crumbs for the perfect sweet finish. A must-try in my opinion!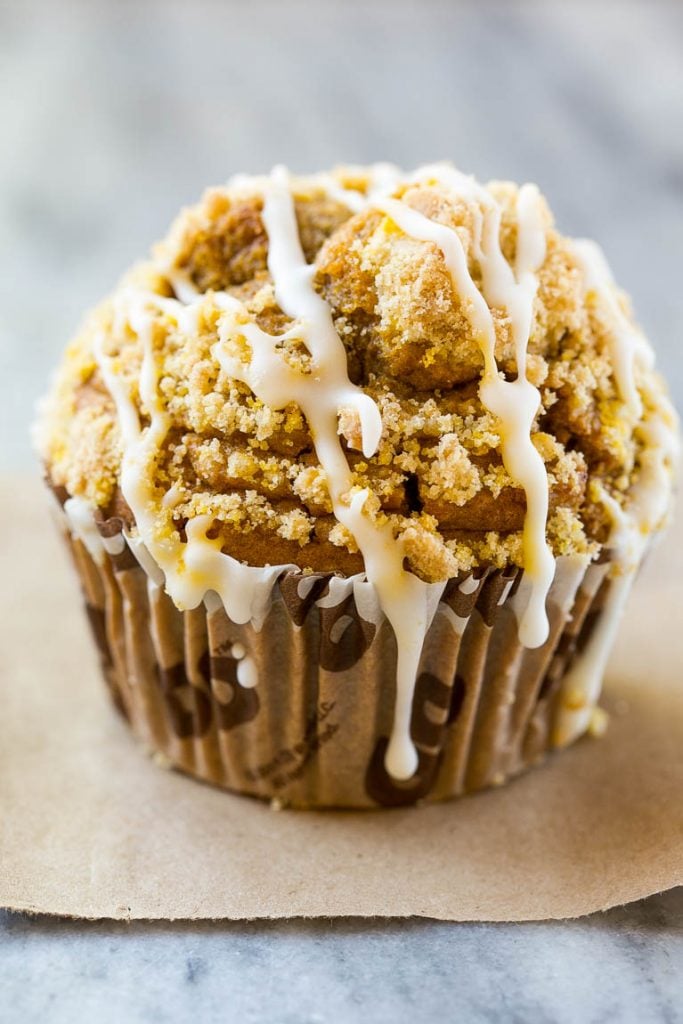 I also ordered some pumpkin MUNCHKINS® donut holes for a fun snack. The kids especially enjoyed them!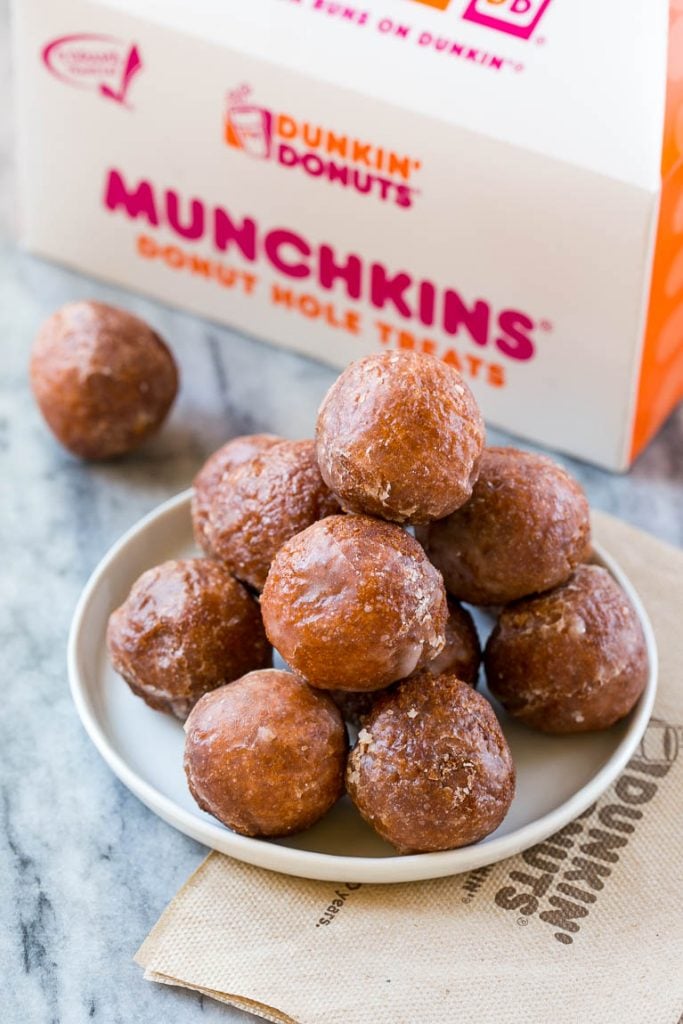 The great thing about Dunkin' Donuts is that the full menu, including breakfast items, is available all day, which makes it super convenient to stop in and grab a bite to eat. Are you ready to try these amazing fall flavored delights? I'm giving away a $25 Dunkin' Donuts mGift gift card, all you have to do is tweet to enter! Complete the giveaway form below and you're all set!