This recipe for one pot greek meatballs with lemon dill rice includes savory greek spiced beef meatballs, creamy Arborio rice and vegetables, all cooked together in a single pot!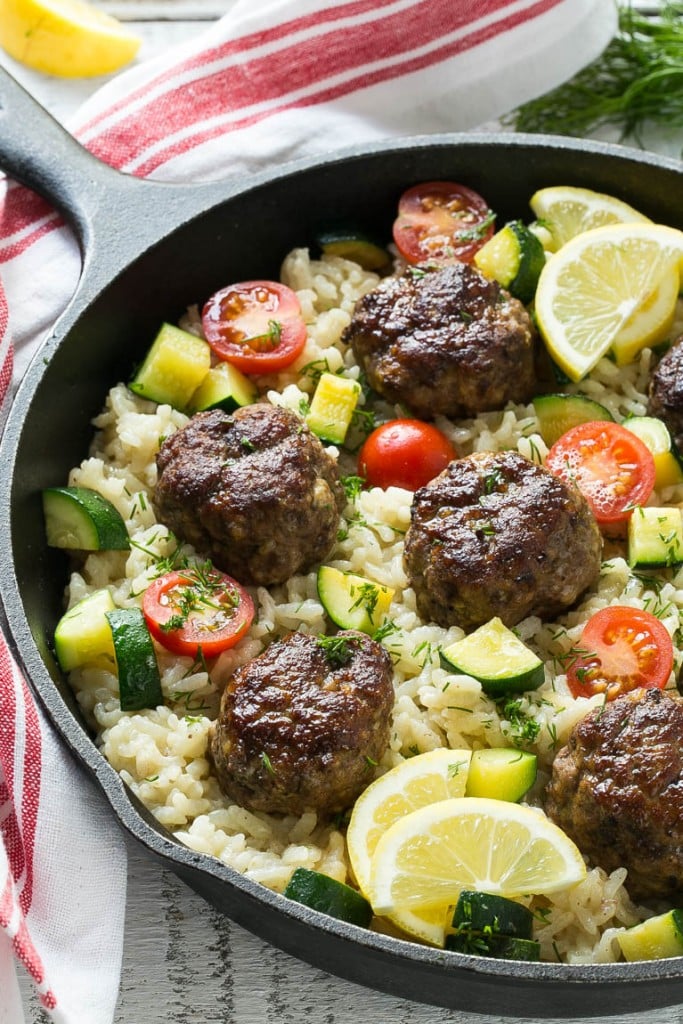 My girls' favorite meal right now is spaghetti and meatballs, it's only of the only dinners I can make where I know all three are guaranteed to eat it. That being said, there's only so often you can eat the same thing without getting tired of it, you know what I mean? The kids love it but my husband and I would prefer more variety. I decided to take their beloved meatballs and turn them into something a little different to see how it would go over. I made this one pot greek meatballs with lemon dill rice and crossed my fingers for success.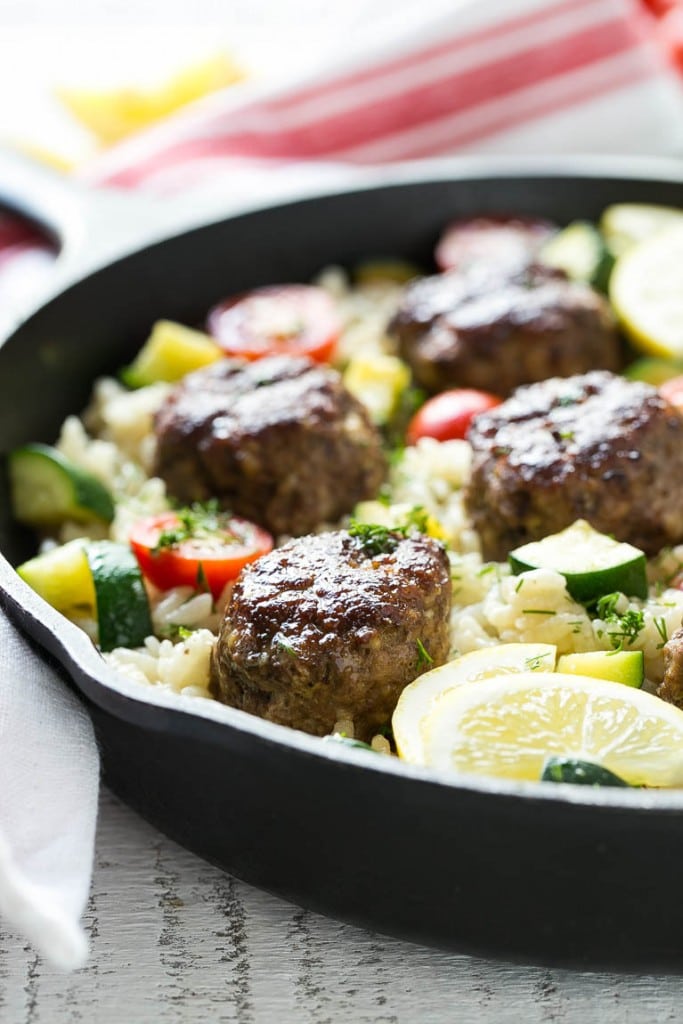 Much to my delight, everyone in my family declared this recipe to be a winner and it's now become part of our regular menu rotation! It's the perfect warm winter dinner for a cold day. This recipe starts with a simple beef meatball that's flavored with lemon, garlic and oregano. The greek meatballs are browned, combined with chicken broth and Arborio rice, then the whole pot goes into the oven to bake. I added some zucchini and cherry tomatoes towards the end of the baking time and finished the dish off with some fresh lemon and dill.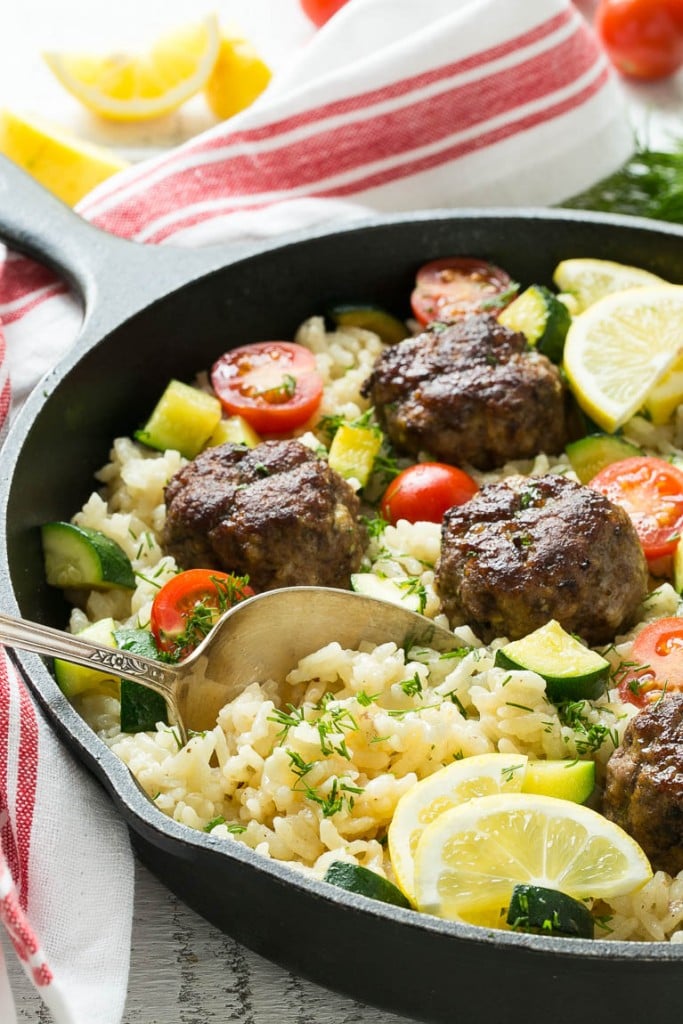 I prefer to use Village Harvest Arborio rice in my cooking. Their Arborio rice is "superfino" grade which is the highest quality available and it comes directly from Italy. The rice is perfect in this recipe because when combined with the chicken broth it bakes up to a creamy consistency. Village Harvest rice and grain products are great choices for staying on track with healthier eating choices as all of their products are natural and unprocessed, which is something I always look for when I'm feeding my family.  Their products are also full of antioxidants, fiber and vitamins, more attributes that are important to me.
I prefer to use an 85-90% lean ground beef for this recipe. If you go any leaner the meatballs may get dry and if you do a higher fat content it might make the final dish greasy. If you don't have dill on hand other great herb choices would be parsley or even fresh oregano.
I love that this greek meatball with lemon dill rice recipe is mostly hands off. The only real preparation time is rolling and browning the meatballs, once it's in the oven you're free to do other things. And who can argue with only having one pot to clean at the end? Be sure to check out the store locator on the Village Harvest website to see where their rice and grain products are sold in your area!
I was selected for this opportunity as a member of Clever Girls and the content and opinions expressed here are all my own.