In this one dish grilled chicken dinner the lemon herb chicken, potatoes and vegetables all cook on the grill, super easy and only a single dish to clean at the end!
It took me a long time to figure out what to call this recipe. I wanted to call it a one pot meal because everyone understands that terminology. But that's not actually true – this recipe doesn't use any pots, everything cooks together on the grill. So I settled on one dish grilled chicken dinner because you will have one serving dish to wash, but that's all, just one item to clean! I thought about calling it a no pot meal but I figured that would be confusing. Anyways, I've got lemon herb grilled chicken, potatoes and vegetables and as advertised, the mess is minimal but it's plenty flavorful and healthy too!
The first component that needs to be prepared for this meal is the potatoes, because they take the longest to cook. The potatoes cook on the grill inside a foil pouch. About halfway through the cook time on the potatoes you'll add the chicken. The veggies come on at the end as the chicken is almost finished.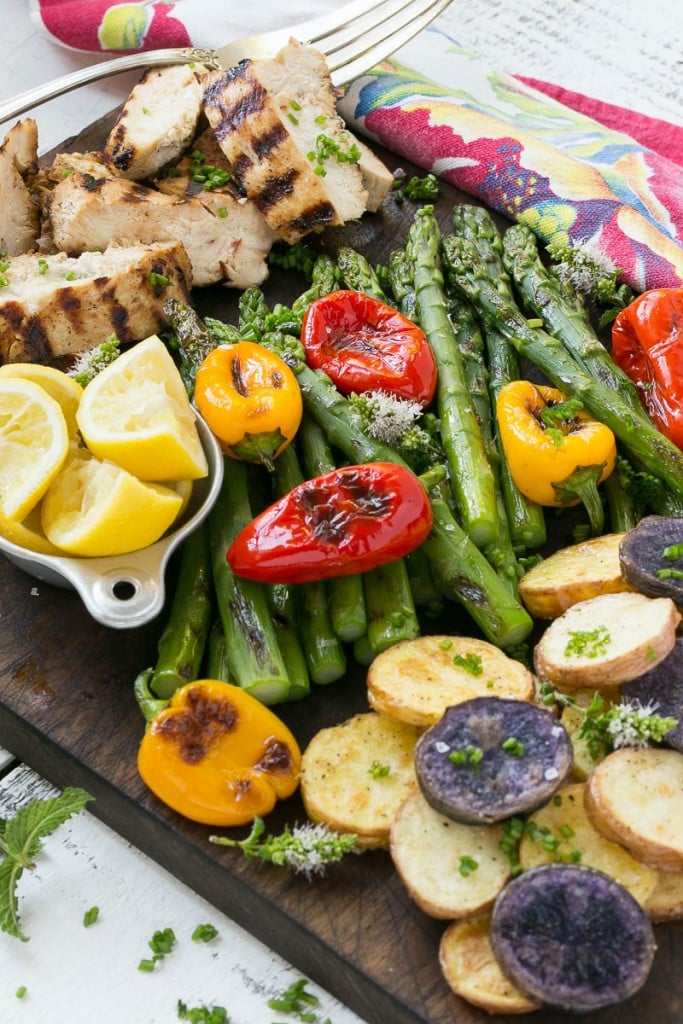 The chicken is marinated in my favorite lemon-herb marinade prior to grilling. I used multi-colored potatoes here (primarily for the color effect!). You can use your favorite variety of potatoes but make sure they're on the small side so that they'll cook all the way through on the grill. For the vegetables I used asparagus and mini bell peppers, but those can easily be swapped out if you prefer – other great options would be zucchini, corn or eggplant.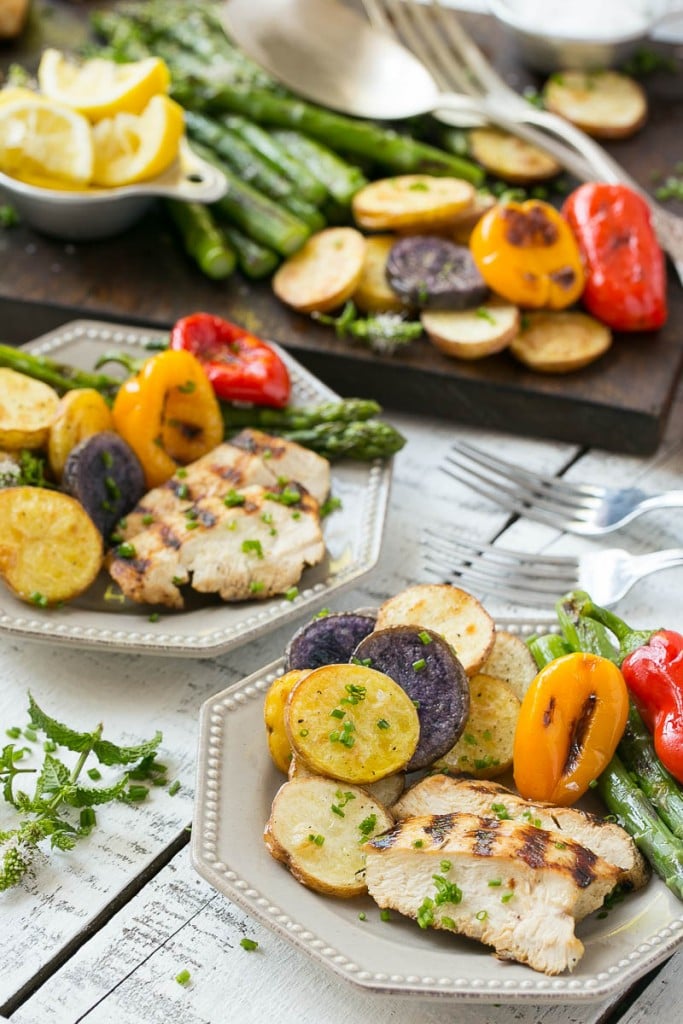 Everyone loved this meal – it was simple for the kids but flavorful enough that the adults really enjoyed it too. And of course it's always nice to be able to make the whole thing on the grill and not heat up the kitchen or have a million dishes to wash at the end of the night.
Still hungry? Follow Dinner at the Zoo on Facebook, Twitter, Instagram and Pinterest for more great recipe ideas!