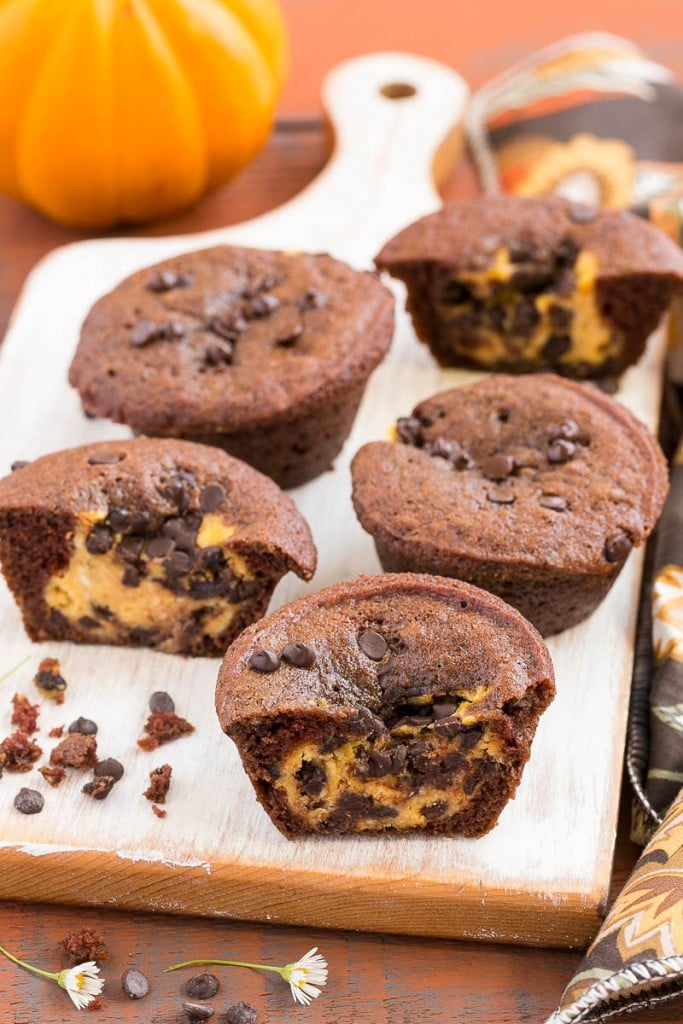 These chocolate pumpkin cheesecake muffins are a rich chocolate muffin with a surprise chocolate chip pumpkin cheesecake center. A pumpkin lover and chocoholic's delight!
Blogging is really an interesting thing. The only thing the general public sees is the post with the pretty pictures attached to it. But there is so much more going on behind the scenes. The failed recipes. The astronomically high grocery bills. The staying up super late at night, typing away while the rest of the family is asleep. That all sounds pretty negative, but there are also a lot of good things going on behind closed doors (or should I say behind closed Facebook groups!). One of the great things about blogging is my community of fellow food bloggers. We strategize together, leave each other comments, troubleshoot technical issues and sometimes just chat about life not related to the blog. One of my blog friends Meg is having a baby boy next month and we are all so excited for her. My blogging friends and I all live in different parts of the country so we can't exactly get together to throw her a real baby shower. Instead we're throwing her a virtual baby shower with an amazing collection of fall recipes. I'm contributing these chocolate pumpkin cheesecake muffins to the party.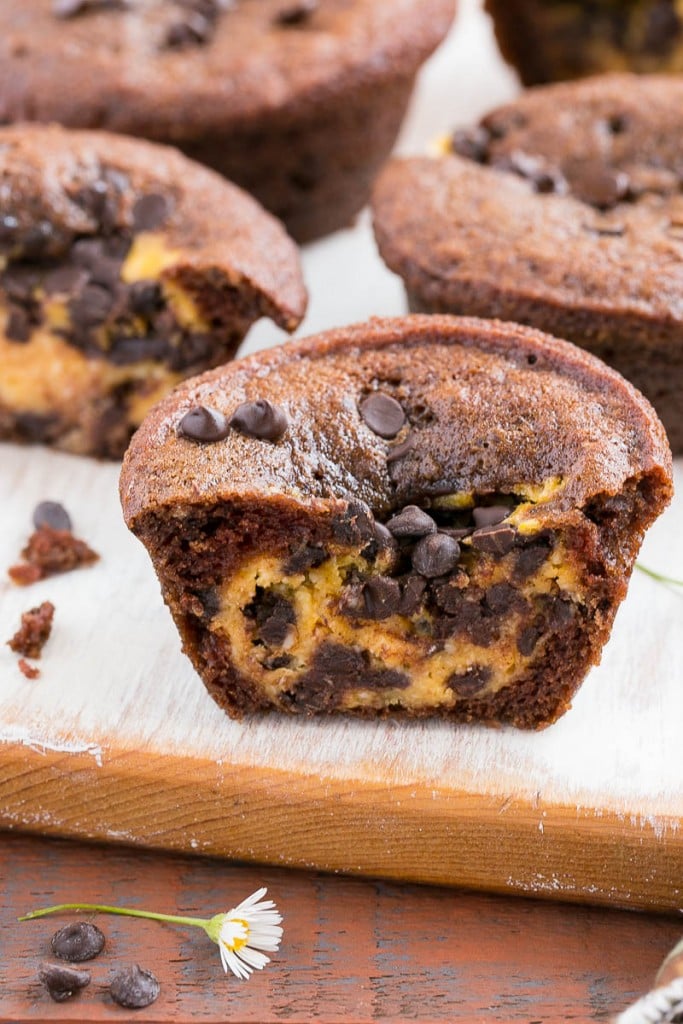 These muffins are verging on cupcake, but I decided to declare them as muffins because there's no frosting involved. But who needs frosting when you can have a chocolate chip pumpkin cheesecake filling instead? First I whipped up a basic chocolate batter. I filled the muffin tins half full, added a dollop of cheesecake filling, then covered the top with more batter. A sprinkling of mini chocolate chips on top really amp up the chocolate flavor.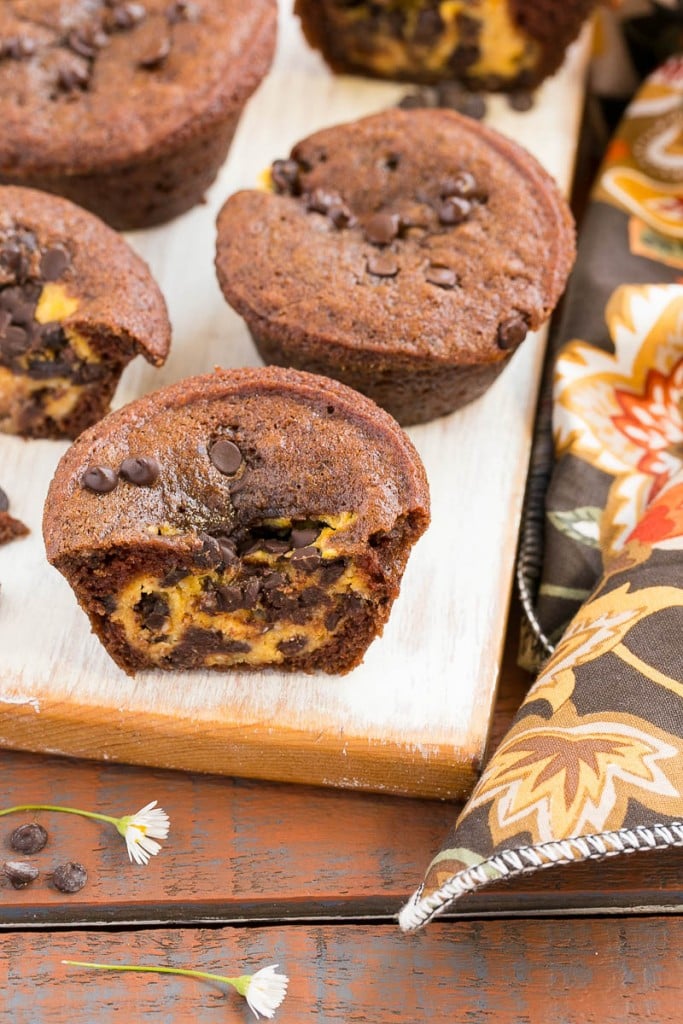 When you first see these muffins they look unassuming, like your basic chocolate muffin. When you bite into them and encounter the creamy pumpkin cheesecake filling, you know you've found yourself a special treat.
Still hungry? Follow Dinner at the Zoo on Facebook, Twitter, Instagram and Pinterest for more great recipe ideas!