This recipe for alphabet soup with meatballs is a hearty meal full of turkey meatballs, vegetables and plenty of alphabet noodles. The whole family will love this soup recipe!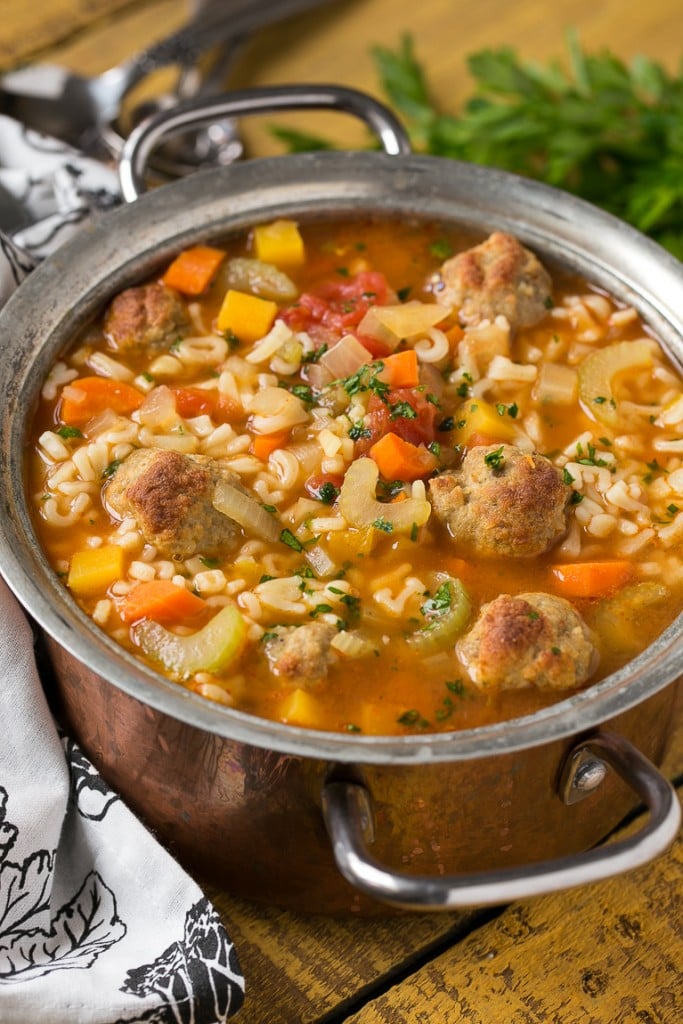 This winter my girls developed a love for soup. Which I was totally fine with, it's easy to make, relatively healthy and is often a complete meal in a pot. One of my daughters rejects pasta and noodles about 90% of the time but she will make an exception for alphabet noodles which is how this recipe for alphabet soup with meatballs came to be. 
Let's talk about alphabet noodles for a minute. It took me FOREVER to find them at the store. I'm talking months of looking at multiple stores. Finally one day I happened upon them…in the ethnic foods aisle. I would have never thought to look there. So if you can't find them in the pasta aisle, check the ethnic food area,or order them online. I make my own meatballs for this recipe, it's a turkey meatball with simple flavorings. You can make a double batch of meatballs and freeze some, they're also great in pastas or crumbled on top of pizza. Or if you're pressed for time you can always use your favorite store bought meatball.
This alphabet soup with meatballs recipe is really easy to customize. You can add more vegetables like zucchini or green beans. You can also make this vegetarian by swapping out the meatballs for white beans and using vegetable stock instead of chicken stock. You can also add more liquid to make it more of a thinner soup versus the stew like consistency you see here. I didn't mean to make it quite this thick but I kind of lost track of what was happening on the stove when someone decided that the kitchen cabinets needed a little bit of decorating…with a crayon! Luckily no harm was done to cabinets (and the soup!).
Still hungry? Follow Dinner at the Zoo on Facebook, Twitter, Instagram and Pinterest for more great recipe ideas!

Alphabet Soup with Meatballs
This recipe for alphabet soup with meatballs is a hearty meal full of turkey meatballs, vegetables and plenty of alphabet noodles. The whole family will love this soup recipe!
Author:
Dinner at the Zoo
Ingredients
For the Meatballs:
1 lb ground turkey (93% lean dark meat, do not use turkey breast)
1 egg, beaten
1 teaspoonitalian seasoning
1 teaspoon kosher salt (if your italian seasoning contains salt, cut this to ½ teaspoon)
½ teaspoon pepper
½ cup freshly grated parmesan cheese
1 tablespoon water
cooking spray
For the Soup:
1 recipe of the above turkey meatballs or 1 pound of store bought meatballs
1 tablespoon butter
1 cup of carrots, peeled and diced
1 cup of onion, finely chopped
1 cup of celery, diced
2 cups of butternut squash, peeled and diced
1 can of diced tomatoes (15 ounces)
1 can of tomato sauce (8 ounces)
6-8 cups of chicken stock
7-8 ounces of alphabet noodles
kosher salt and pepper
chopped parsley for garnish (optional)
Instructions
For the Meatballs:
Preheat broiler. Combine all ingredients, mix until combined.
Shape into small meatballs about 1 inch in diameter.
Spray a large flat pan with cooking spray, arrange all the meatballs on the pan.
Broil about 4 inches from the heat for about 8 minutes, or until meatballs are cooked through and have started to brown.
For the Soup:
Place a large pot over medium heat. Add the butter. When the butter is melted add the onion, carrots, butternut squash and celery. Season with salt and pepper.
Cook the vegetables for about 5-7 minutes until the onion is translucent and the other vegetables have just started to brown.
Add 4 cups of chicken stock, the can of tomatoes (with juice) and the can of tomato sauce. Simmer for about 20 minutes or until the butternut squash is tender. Add more salt and pepper to taste.
Add the alphabet noodles and 2 cups of chicken stock. Turn the heat up to high and bring the pot to a boil. Turn the heat back down to medium and simmer for about 5-7 or until the noodles are cooked.
Add the meatballs and cook for another 3 minutes or until they are heated through. Add more stock to thin the soup to your liking and season with salt and pepper to taste if needed. Garnish with green parsley if desired.
Notes
Make Ahead: The meatballs can be made up to a day in advance. The soup vegetables can be peeled and chopped a day in advance.

Freeze It: The cooked meatballs can be frozen for up to 3 months.
Nutrition Information
Serving size:
⅙ of recipe
Calories:
414
Fat:
12
Saturated fat:
5
Trans fat:
0
Carbohydrates:
47
Sugar:
9
Sodium:
800
Fiber:
5
Protein:
25
Cholesterol:
103
Things You'll Need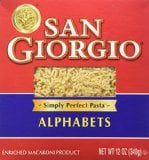 Alphabet Noodles You can't have alphabet soup without alphabet noodles! Surprisingly they've been hard for me to find in the grocery store at times, so I tend to order them online and keep a stash of them for when the soup mood strikes.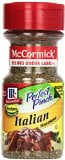 Italian Seasoning This is my go-to seasoning for meatballs, lasagna, garlic bread and many other Italian dishes.